GAZ Group unveils its new LNG bus
GAZ Group has presented its new LNG bus LiAZ-5292 LNG is the company's flagship city bus and the first bus in Russia certified to run on the liquified natural gas, a new eco-friendly fuel. LiAZ-5292 LNG is a new member of the gas-fueled vehicles made by GAZ Group, offering a range of CNG buses and commercial vehicles.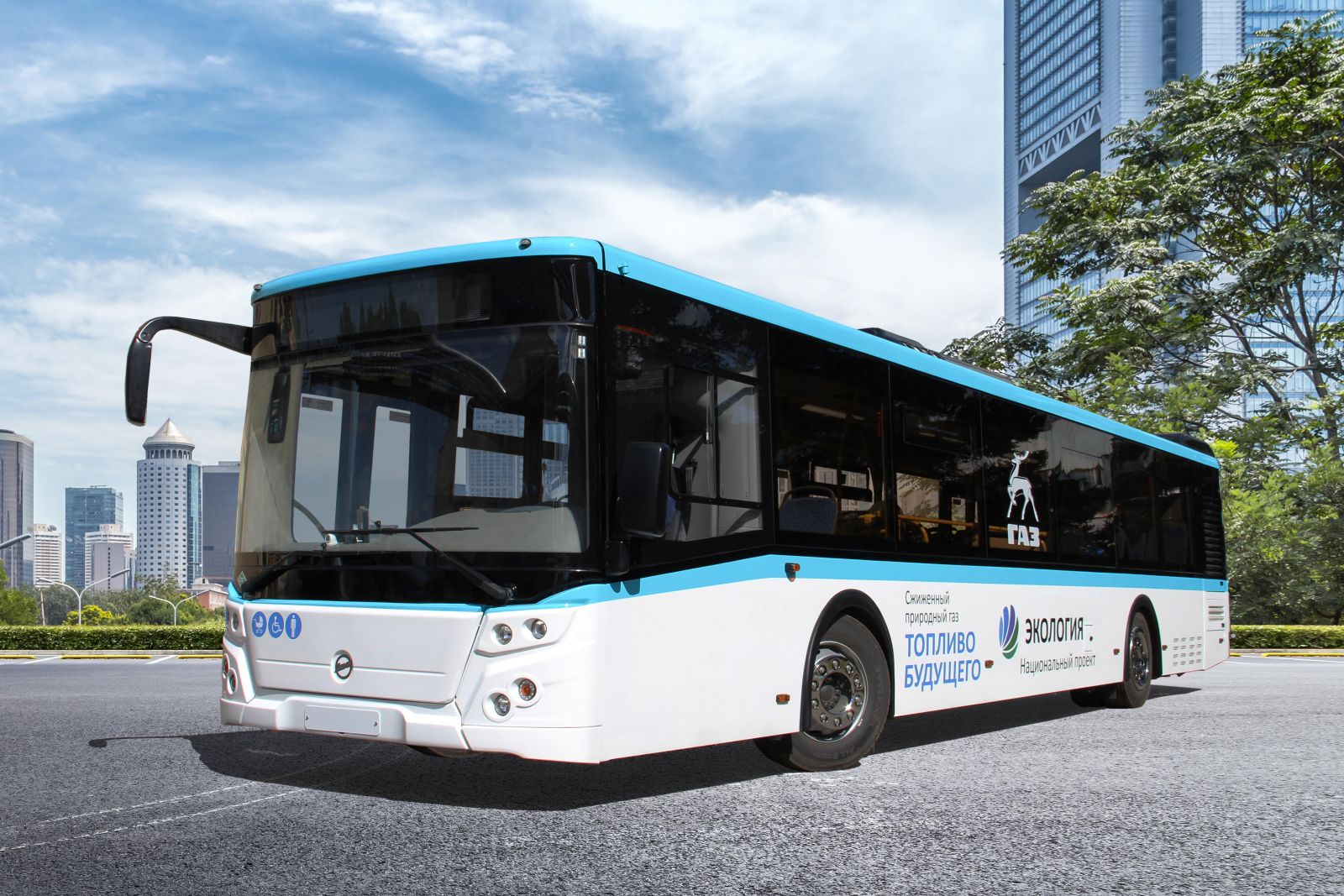 GAZ Group has designed an LNG-fueled bus to be marketed as LiAZ-5292 LNG. All the certification tests were completed and the VTA was issued for the new model. Now the bus is going to Chelyabnisk for pilot operation on regular city routes. After the pilot operation period Likino Bus Plant will start preproduction for the first pilot batch of LiAZ-5292 LNG to be made in Q4 2020.
The new modification is designed to carry 106 passengers and has all the best features of the basic version, e.g. low floor, big standee space, kneeling system tilting the body towards the doors for easier passenger entry and exit. The bus comes with an AC system delivering balanced air flows going around the compartment. LiAZ-5292 LNG has mechanical wheel-chair ramps for easy access for low-mobility people, wheelchair spaces and driver call buttons.
There is a 375 l LNG tank in the rear part of the body. The bus can make a journey of over 300 km on a single tank of liquified natural gas. The fuel is supercooled to -162°С and is made insensitive to the ambient temperature. LiAZ-5292 LNG is powered by a YaMZ-536 engine made in Russia.
Use natural gas fuels helps reduce fuel costs compared with gasoline and diesel. Besides it is one of the greenest fuels, indeed. Unlike other natural gas fuels LNG offers the best mileage on a single tank.
GAZ Group is a leading Russian manufacturer of gas-fueled vehicles. Today, GAZ Group's lineup of CNG vehicles includes all types of buses, light commercial vehicles, trucks, and specialty vehicles based on them. Before the start of serial production each models undergoes lengthy tests to ensure safety and reliability: at test sites, in difficult terrain, in test operation on real routes. GAZ Group has partnerships with leading gas equipment manufacturers, which in combination with the full test cycle and cutting edge production technology delivers great reliability of the products.